Poco Music is a fun interactive music class, where your little ones can explore and develop a life-long love of music!
They'll play Bass, Drums, Electric Guitar! They'll sing in the mic like a Rock Star!
Movement and singing, is a fun way to learn! And best of all – everyone gets a turn!!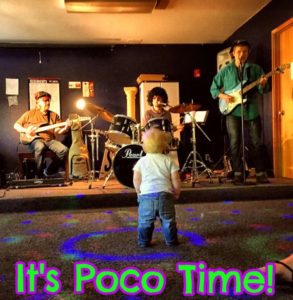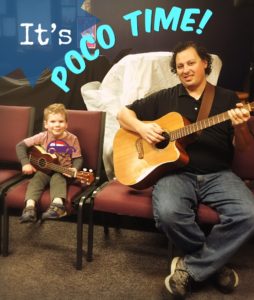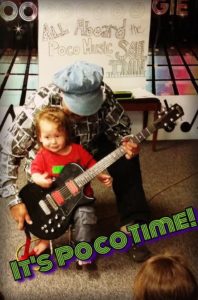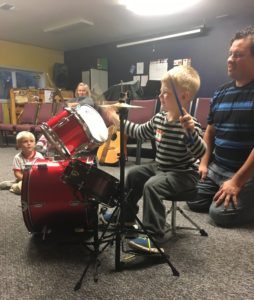 Poco Music Parent-Child Toddler/Pre-K Music Classes are a joyful, music-filled, educational experience for you and your little learners! We encourage parents/grandparents/and other care-givers, who bring the child, to also participate! We found that this helps the little ones feel comfortable, secure, and get involved a whole lot easier. Plus it also creates a special connection between you and your little one. Not to mention, it's super fun for everyone!!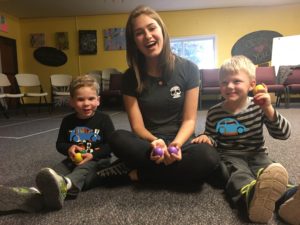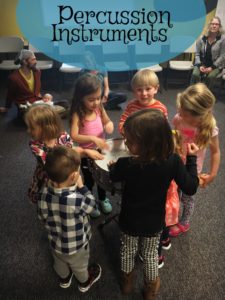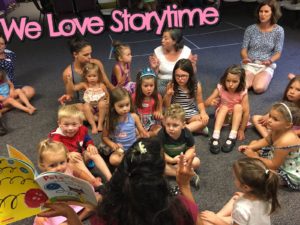 BUT if you choose to observe and enjoy your little one from the side, that is cool too!) In class children sing, dance, play instruments (big and small), shake eggs, beat drums, clap, tap, laugh, skip, jump, pretend, learn and have fun!
While doing so they develop early musical terminology, rhythm, pitch and melody, ability to listen and follow direction, language skills, motor coordination, creative thinking, social skills, turn-taking, self-confidence, and general preschool readiness! (Research has shown that children who receive early music instruction have increased overall academic achievement.  But more importantly......it's FUN!! Plus it serves as a great stepping stone to the next step of learning to play an instrument!)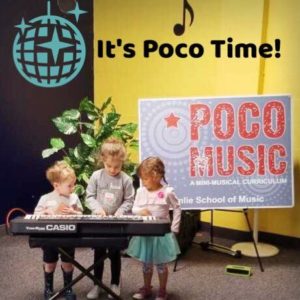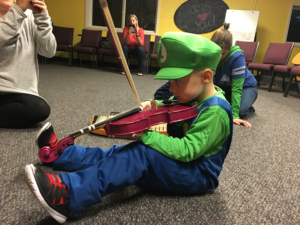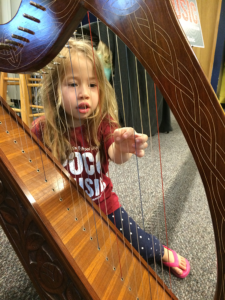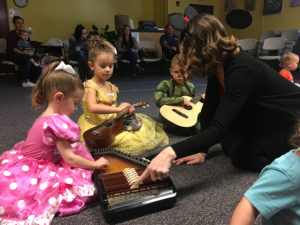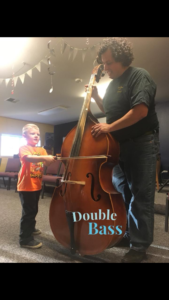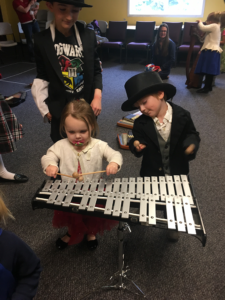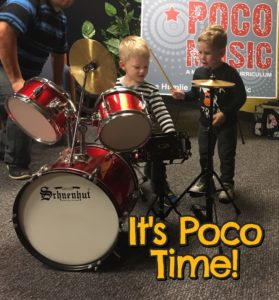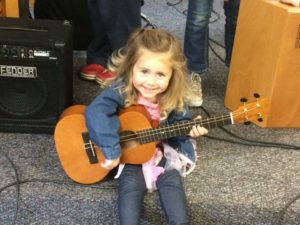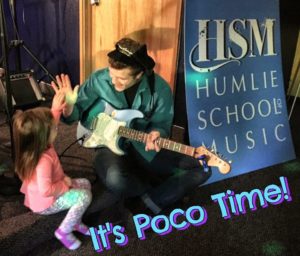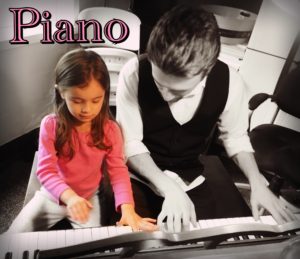 6-Week Sessions: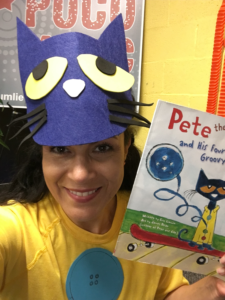 Each 6-week session has a different theme and is based on a different genre of music and the instruments used in playing that particular style of music.  Whereby exposing your child to many styles of music and a plethora of different instruments!
Each week we introduce and demonstrate a different instrument related to that genre of music. The best part is that each child has a turn to touch, play and explore that instrument!
Ages:  2-6 years old
(However, some little ones are ready at an earlier age.  We've  had parents enroll students as young as 15 months old.  Also, younger and older siblings are always welcome).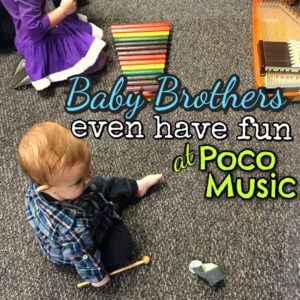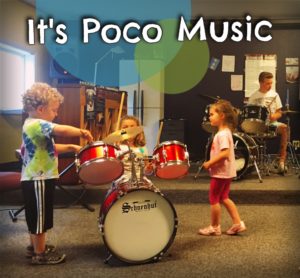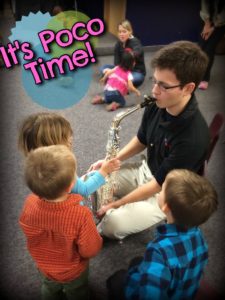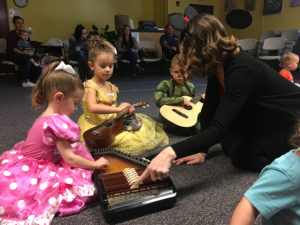 Class Themes:
"Rock-N-Roll, Baby!"  (Is our January-Winter theme featuring 50's Rock to Current Rock Music).  Instruments featured:  Acoustic/Electric Guitar, Bass Guitar, Piano/Keyboard, Drum Kit/Percussion.  It's Rock-N-Roll Baby!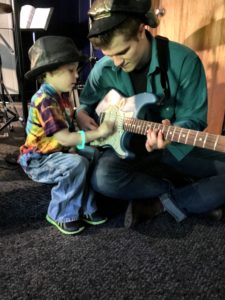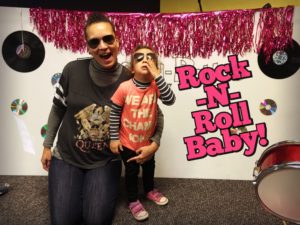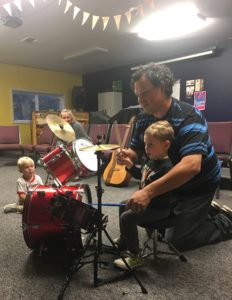 "The Symphony, Bravo!" - (Is our Springtime theme featuring Classical Music).  Instruments demonstrated:  Strings-(violin, cello, double bass, harp), Brass-(trumpet & trombone), Woodwinds-(flute, clarinet, & saxophone), Various Percussion including snare drum, cymbals, xylophone and glockenspiel. Bravo!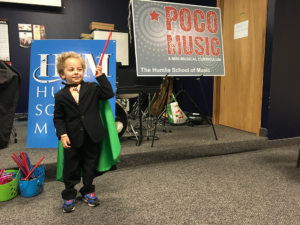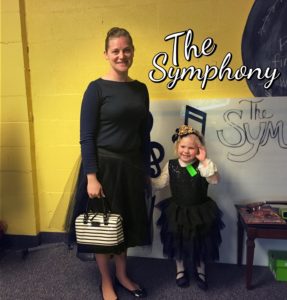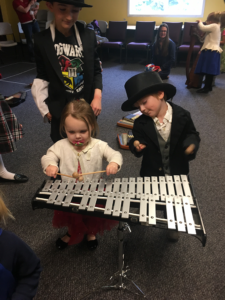 "Soul Train Dance Party!" - (Is our late Spring theme featuring Hip-Hop/R&B Music).  Instruments featured:  Electric Guitar, Bass Guitar with cool pedal effects, Keyboard, Electronic Drums/Acoustic Drum Kit, Various Percussion.  Soul Train, baby! It's a funky good time!  Choo-Choo!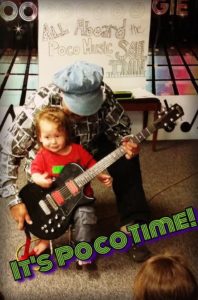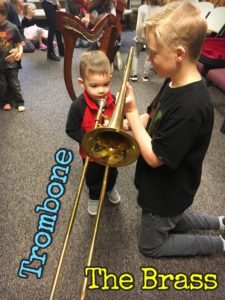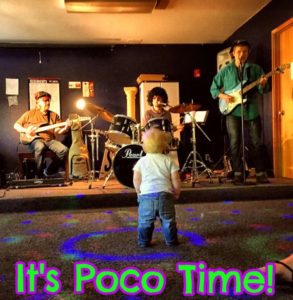 "This Jazz Man" - (Often times has been our Summer Theme featuring Jazz Music)  Instruments featured:  Upright Bass & Electric Bass, Tap Dancing (making music with our feet), Scatting, Congas & Bongos, Piano, Saxophone, Trumpet, Trombone, Drums.  Jazz Hands!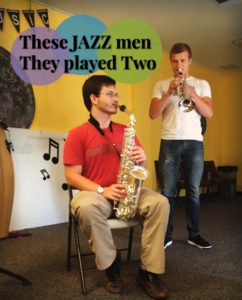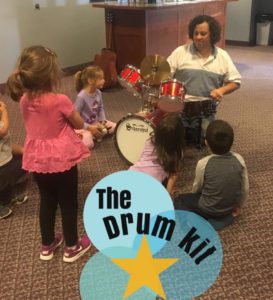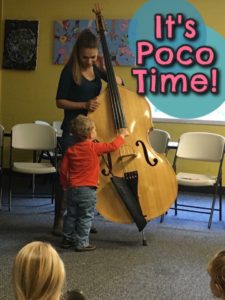 "Summer Time Fun" – (3-week mini-session)  A session where anything goes!   Featuring fun beach & camp-fire songs!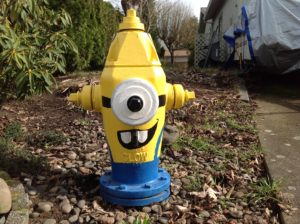 "Country Hoe-Down" – (Is our Fall theme featuring Bluegrass and Country Music).  Instruments featured:  Ukulele, Acoustic Guitar, Upright Bass, Fiddle, Auto-Harp, Drums, even Jug Band & Spoons!  Yee-Haw!!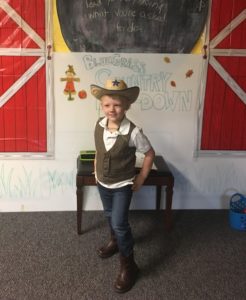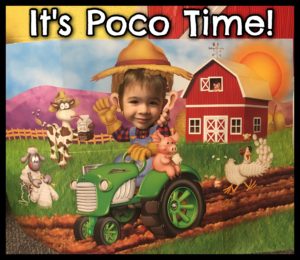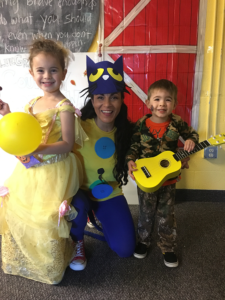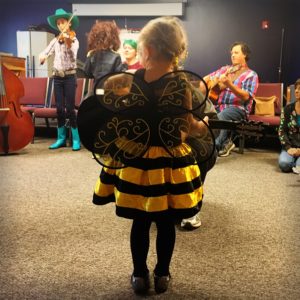 "A Poco-Time Christmas!" - (Wintery Fun 3-week mini session featuring holiday and wintertime songs).  We bring in many magical and different instruments for this class!  Ho-Ho-Ho!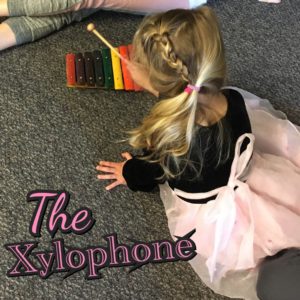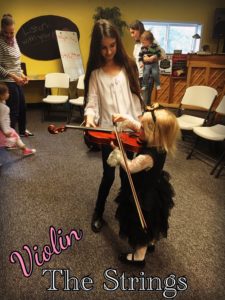 Class Time Options:
Monday Evenings @ 5:45 - 6:30 pm
Tuesday Mornings @ 11:00 – 11:45 am
Friday Mornings @ 10:30 – 11:15 am
Tuition/Payment Policy:
Tuition: $60/child for the 6-week session
(which can be paid via check or cash on the first day of class).
Each additional sibling enrolled receives a 50% discount ($30)
Drop-in Rate: $12/child per class
Drop-in Rate for each additional sibling: 50% discount ($6)
(When enrolling for the 6-week session, if you know ahead of time that you will not be able to attend class on a certain week, we are happy to prorate tuition ahead of time. Or, instead you may attend one of the other two classes offered that week. Likewise, if you have to miss a class due to illness, or an unexpected reason, you may attend one of the other two classes offered that week. We offer classes: Monday @ 5:45-6:30pm / Tuesday @ 11:00-11:45 am / Friday @ 10:30-11:15).
Our Location:
As you may know we use the classroom space at Coast Hills Community Church (which is behind Sandwich Express at 655 NE Hwy 99W, McMinnville). Our class room is upstairs at the end of the hallway. You may enter the building by way of the outside stairwell on the left side of the building.
You Tube Channel:
We also have a Poco Music YouTube Channel, where you and your child can listen to and enjoy story time, as well as some of our class songs at home! We'll be adding more songs, books, and stories to that channel soon! So make sure to subscribe! You can check it out at:
https://www.youtube.com/channel/UCTaCQ9ZK-DIXUP4sknl2mwQ
We at Poco Music LOVE Pete the Cat and here's one of our personal favorites! We think you and your little one will enjoy it to!
Official Poco-Teers:
Petra Bolton, Poco Music Lead Teacher
Gary Markhem, Resident Musician
Miss Gretta, Volunteer Helper
Miss Sami, Volunteer Helper
Ms. Stacey, Volunteer Helper
And many other guest musicians!
Questions:
One of the questions sometimes asked:
"What if my child doesn't participate in class?"
All children learn in many different ways. We have found that simply because a child appears shy (or reserved) in class, that doesn't mean he or she is not learning or enjoying the class! We hear from parents all the time whose children are quiet in class, but when they get home the child sings the songs and does the activities! The class is a new experience for many, and sometimes they jump right in and sometimes they want to sit closely to their parent and observe all that's going on. This is why we encourage parent involvement! When the child sees their parent (or grandparent participate) it makes them feel comfortable and secure. A few classes in, and the child usually is much more involved! But don't fear, sometimes it can the whole session before the child feels comfortable to participate. But know they're gleaning a lot along the way!
Also remember that the home is the most important learning environment and you are your child's most important teacher. With that in mind our classroom is intended to give you tools to bring the music and learning experience home!
If you have any questions regarding Poco Music, you can contact Teacher Petra directly via phone or text messaging 503-857-8039.
What time is it!?... "It's Poco Time!"